The Business Benefits of Unified Comms
It's no revelation that communications are key to your business success – but that hasn't made the past two years any less transformative for company comms. Remote working, video conferencing and Cloud computing have catapulted comms to the forefront of our working world; we need only look at the prominence of Microsoft Teams, the pivotal application of Microsoft 365, to see how our comms solutions are dictating the way we work.
Yet for all the efficiencies of business comms, we're arguably forced to manage too many. From our email clients to our video conferencing, we split our comms over far too many channels, providers and software solutions. That's why, for the multi-channel business, Unified Comms is essential.
What is Unified Comms?
Unified Comms is a means of bringing all of your comms channels together into one solution. That means everything from your email to your Teams voice and video calling, as well as your VoIP telephony and text channels.
Unified Comms aren't only an essential component of the modern business. They've been made easier and more available thanks to the prominence of Cloud technologies. Businesses can manage every one of their comms channels from anywhere thanks to Cloud connectivity, and consolidated so much comms data has changed the way we look at communications, turning them into more personalised, productive means of contact.
That's merely the beginning, however. Here's why Unified Comms is so important to your business:
Manageability
With Unified Comms, you no longer need to rely on separate providers, solutions or points of contact when managing customer queries. A single interface lets your contact centre workers switch users between channels effortlessly, without the need to leave an application or rely on multiple ones at once. The benefit of this is twofold: customers have a faster, more efficient service experience, while your comms workers save as much as 15 minutes per day, according to a 2019 report by research and advisory experts Forrester.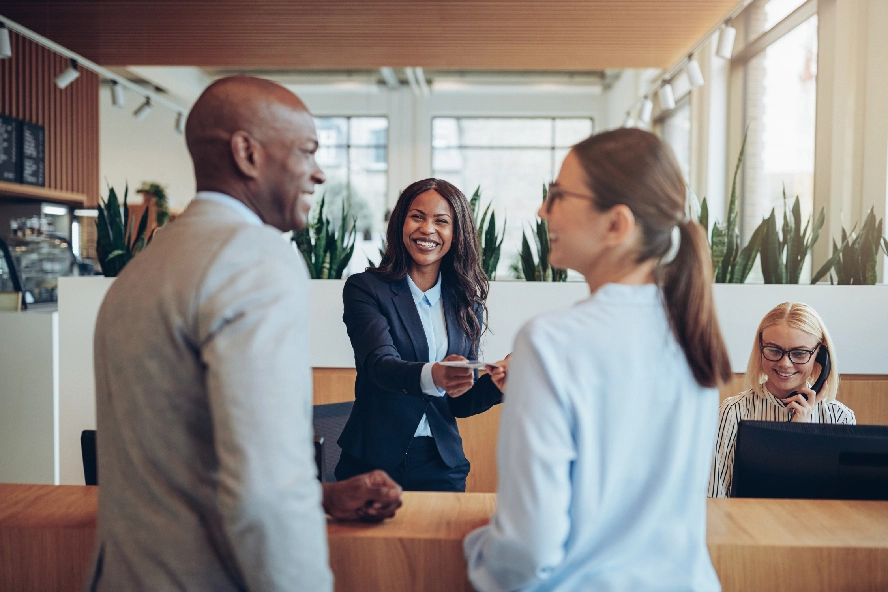 Security

 
Comms might be invaluable to business, but security is nothing short of critical. With the Cloud now the driving force behind your messaging, video calling and VoIP telephony, all of your solutions are defended behind stringent Cloud security – which means your every comms solution is end-to-end encrypted. 
Collaborat

ion

 
Unified Comms goes further than keeping you better connected to your teams – it also means making meaningful connections with your customers.  Advanced Unified Comms solutions, such as Solgari, integrate with your CRM solutions and ensure you look at comms not as a call, not as an email, but as a customer. Every call, message or email gives you an at-a-glance glimpse at that customer's queries and personal preferences. From here, not only can you provide a more personalised experience, but you can work on making the customer support journey as cooperative as possible.  
Cost Efficiency

 
The combined costs of your comms, and a Unified Comms solution, can seem like an expensive investment. Yet as more of your solutions move in to the Cloud – as well as their new Cloud-enabled interface – you introduce much more flexibility to your pricing. Hardware, server and maintenance costs dwindle, while the flexibility of Cloud comms means you can scale solutions up and down as you need; there's no need to invest in surplus solutions.  
Futureproofing 
With the arrival of 5G, the retirement of ISDN phonelines and the pervasive availability of Cloud solutions, the modern business is already adopting a consolidated approach to comms. With Unified Comms, you not only have a modern working solution, but one specially designed for customer service excellence. Coupled with the evolving and flexible nature of the Cloud, you have a solution that's two-steps ahead of other business comms – and stays there, thanks to the evolving nature of the Cloud platform.
Partner with one of the industry's most trusted Unified Comms providers
Available in over 40 countries, trusted by hundreds of satisfied business and Platinum-Partnered with Microsoft's Business Applications ISV Connect Program, Solgari is the premiere Unfiied Comms solution. As both a software company and a regulated telco, Solgari is one solution, one view, and one provider – across all channels, functions and locations.
If you'd like to find out more about Solgari, including its extensive reporting, security and compliance capabilities, why not take a look at our about page here. Or to request a demo of Solgari, why not get in touch with us at the link below?