Optimise your Digital Investment: Debunking 5 Customer Journey Myths
Given the near-universal trend of consumers transacting and engaging on digital channels, businesses have in turn invested heavily in digital channels and capabilities to provide a better customer experience at a lower cost. 
However, pervasive myths about customer behaviours and needs are limiting service leaders' ability to leverage these channels effectively. As the use of digital channels evolves, consumer behaviour adapts alongside it. In order to stay abreast of customer behaviour trends, and curate an informed, effective channel strategy, service leaders must debunk these pervasive customer journey myths.  
In October 2021, Gartner published a valuable press release, written by PR Manager Gloria Omale, detailing five myths about customer service journeys that undermine service leaders' digital investments. 
In this article, we will explore Gartner's findings in the context of 2022. By unpacking the realities of modern consumer behaviour as discussed in Gartner's press release, we will demonstrate new ways to help you to optimise your digital investment and create long-term customer loyalty. Additionally, we will explore how an all-channels communication platform, like Solgari, can help you to optimise your customer service experience.  
Myth #1: Customers will adopt new channels without hesitation
All too many service leaders have begun to advocate for the use of self-service, automated capabilities, as it typically offers the greatest efficiency in terms of issue resolution. Leaders can tend to view this automated capability as a 'silver bullet', ignoring the established fact that customers can quickly lose patience and abandon self-service in favour of more familiar, assisted channels.
Research from Gartner demonstrates reports that many customers begin their service journey online. This creates an opportunity to redirect customers into digital channels like self-service. Once there, the key is to enable customers to escalate smoothly into an agent-assisted experience at will – where the agent is provided with visibility into the entire conversation up to that point as well as contextual detail on the customer's relationship with the business. This will optimise the digital investment poured into self-service functionality.  
Myth #2: Channel switching worsens the customer experience 
Service leaders believe that channel switches require customers to invest more time and effort, resulting in frustrations, lower retention, disloyalty and brand tarnishing. However, in their press release, Gartner reported that customers have no issue with switching channels, so long as their challenge is resolved in a single, continuous interaction. Frustration comes from delays and lack of communication. 
The best strategy is to curate unique customer journeys by utilising the most suitable channels for specific issues. Leading service organisations ensure that when a channel switch is needed, the context of the customer journey is also transferred. This decreases resolution time and minimises the chance of a customer abandoning the original interaction. 
Myth #3: Great customer service ensures customer retention
It is natural for service organisations to assume that if a customer has an exemplary experience with an organisation, then they will automatically want to do more business with them in the future. However, this is not always true. While high-quality service interactions may stop customers from leaving, it is not enough to ensure retention. Gartner reports that customers ultimately show loyalty to the company's product or service offering, rather than the service experience. Therefore, your business must ensure that customer service energy is adequately focused on helping customers obtain more value from the initial service offering or product.  
Myth #4: Proactive service reduces customer service call volume 
Proactive services are deployed to help resolve issues before they become problematic or disruptive to the end client. Service organisations tend to believe that by acting proactively, they will eliminate the need to contact customer service and therefore reduce hassle for customers. While proactivity is beneficial in many ways, research has found that it actually has the opposite effect on customer behaviour. While it does not consistently reduce contact volume or costs, proactive service does improve customer experience outcomes and is beneficial for the reputation of your brand. 
Myth #5: Customers frequently and instinctively contact customer service channels 
When issues occur, service leaders assume that customers will automatically reach out to customer service for problem resolution. After all, that is the intended purpose of customer service channels. In actuality, most customers view contacting customer service as their last resort. In particular, client bases made up of younger age groups, such as millennials and Gen Z, increasingly turn to third-party sites to resolve their problems. Therefore, when developing channel strategies, service leaders need to recognise and account for the fact that many clients seek out information via search engines and third-party channels first.  
Effective customer service and support is vital if you wish to enhance customer satisfaction and foster client loyalty. Solgari helps to make customer communication seamless, easy and efficient. Solgari integrates an all-channel communication endpoint directly into your CRM. You are always able to contact clients via the most appropriate channel (including voice, video, chat, SMS, WhatsApp and social media) without ever leaving your CRM screen.  
Unlock the communications freedom you have been waiting for. Book a meeting with one of our representatives to discover how Solgari could transform your customer experience and optimise your digital investment today. 
The Business Benefits of Unified Comms
It's no revelation that communications are key to your business success – but that hasn't made the past two years any less transformative for company comms. Remote working, video conferencing and Cloud computing have catapulted comms to the forefront of our working world; we need only look at the prominence of Microsoft Teams, the pivotal application of Microsoft 365, to see how our comms solutions are dictating the way we work.
Yet for all the efficiencies of business comms, we're arguably forced to manage too many. From our email clients to our video conferencing, we split our comms over far too many channels, providers and software solutions. That's why, for the multi-channel business, Unified Comms is essential.
What is Unified Comms?
Unified Comms is a means of bringing all of your comms channels together into one solution. That means everything from your email to your Teams voice and video calling, as well as your VoIP telephony and text channels.
Unified Comms aren't only an essential component of the modern business. They've been made easier and more available thanks to the prominence of Cloud technologies. Businesses can manage every one of their comms channels from anywhere thanks to Cloud connectivity, and consolidated so much comms data has changed the way we look at communications, turning them into more personalised, productive means of contact.
That's merely the beginning, however. Here's why Unified Comms is so important to your business:
Manageability
With Unified Comms, you no longer need to rely on separate providers, solutions or points of contact when managing customer queries. A single interface lets your contact centre workers switch users between channels effortlessly, without the need to leave an application or rely on multiple ones at once. The benefit of this is twofold: customers have a faster, more efficient service experience, while your comms workers save as much as 15 minutes per day, according to a 2019 report by research and advisory experts Forrester.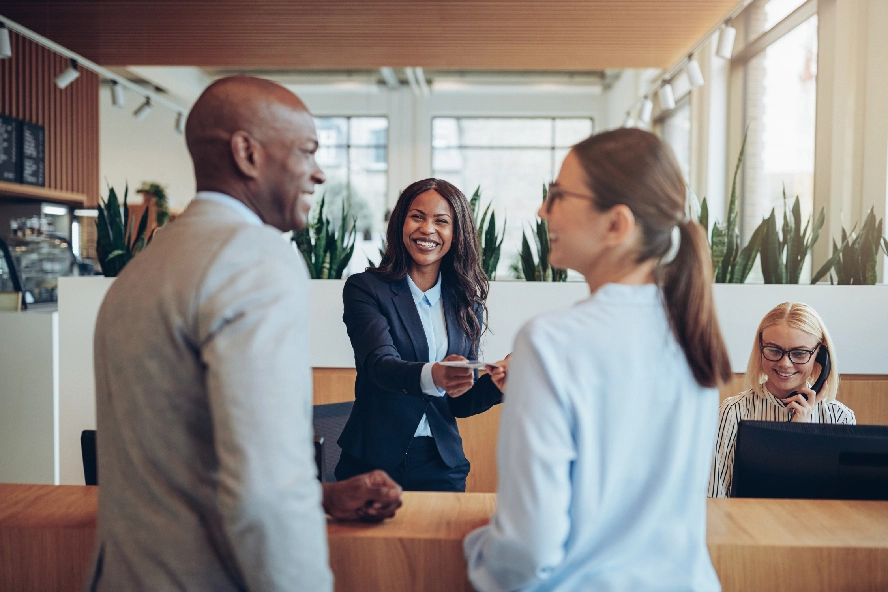 Security

 
Comms might be invaluable to business, but security is nothing short of critical. With the Cloud now the driving force behind your messaging, video calling and VoIP telephony, all of your solutions are defended behind stringent Cloud security – which means your every comms solution is end-to-end encrypted. 
Collaborat

ion

 
Unified Comms goes further than keeping you better connected to your teams – it also means making meaningful connections with your customers.  Advanced Unified Comms solutions, such as Solgari, integrate with your CRM solutions and ensure you look at comms not as a call, not as an email, but as a customer. Every call, message or email gives you an at-a-glance glimpse at that customer's queries and personal preferences. From here, not only can you provide a more personalised experience, but you can work on making the customer support journey as cooperative as possible.  
Cost Efficiency

 
The combined costs of your comms, and a Unified Comms solution, can seem like an expensive investment. Yet as more of your solutions move in to the Cloud – as well as their new Cloud-enabled interface – you introduce much more flexibility to your pricing. Hardware, server and maintenance costs dwindle, while the flexibility of Cloud comms means you can scale solutions up and down as you need; there's no need to invest in surplus solutions.  
Futureproofing 
With the arrival of 5G, the retirement of ISDN phonelines and the pervasive availability of Cloud solutions, the modern business is already adopting a consolidated approach to comms. With Unified Comms, you not only have a modern working solution, but one specially designed for customer service excellence. Coupled with the evolving and flexible nature of the Cloud, you have a solution that's two-steps ahead of other business comms – and stays there, thanks to the evolving nature of the Cloud platform.
Partner with one of the industry's most trusted Unified Comms providers
Available in over 40 countries, trusted by hundreds of satisfied business and Platinum-Partnered with Microsoft's Business Applications ISV Connect Program, Solgari is the premiere Unfiied Comms solution. As both a software company and a regulated telco, Solgari is one solution, one view, and one provider – across all channels, functions and locations.
If you'd like to find out more about Solgari, including its extensive reporting, security and compliance capabilities, why not take a look at our about page here. Or to request a demo of Solgari, why not get in touch with us at the link below?
The Importance of GDPR and Call Recording
It's been four years since the General Data Protection Regulations (GDPR) were enshrined into British and European law. Since then, all EU businesses are held to the same standards of data capture and protection – with your call recordings falling under those same regulations.
Under GDPR, call data must be processed with the same care and compliance as any other digital data. After all, it potentially contains sensitive personal data such as names, addresses and finances. Yet it's not only the content of calls that must abide by GDPR law; callers also have rights when it comes to the consent, storage and sharing of their data.
GDPR – What's Changed, and What Stays the Same?
The GDPR is an EU legislation; as such, the United Kingdom's exit from the European Union has raised questions about its relevance. The law has also been renamed the UK GDPR since the exit, causing further confusion.
Yet for many businesses, nothing will change. If your business processes EU citizen data, or offers goods and services to EU residents, you are still beholden to EU GDPR rules. Similarly, while the UK now abides by Data Protection Act 2018 (DPA 2018), the UK GDPR still enshrines EU's data processing laws into its own; no doubt to avoid conflicts with data sharing overseas.
Our work with Hastings Insurance Brokers is the perfect example of your business GDPR responsibilities 
How Does GDPR Affect Call Recording?
All calls, during and after recording, must comply with the following seven principles of GDPR: 
Lawfulness, Fairness and Transparency – Do you have the user's consent to record the call? While once it was enough to inform callers that some calls may be recorded, this information, and any consent, now needs to be confirmed by the caller. GDPR is as much about the rights of the individual as it is the responsibilities of the data holder. 
Purpose Limitation – What purpose is there to record the call? If the purpose has not been legally defined, or the decision to record doesn't match the criteria, it may not be permissible by law – and any new purposes you identify will need the consent of the Information Commissioner (ICO).  
Data Minimization – Whatever data you capture, you must ensure it's the minimum amount required to complete the data purpose. Would you need home address details to send only an email, for example? Data minimization aims to reduce the likelihood of storing surplus sensitive info- with the benefit of keeping every drop of data you own relevant. 
Storage Limitation – How long are you keeping these recorded calls for? At what point is it irrelevant to keep them on file – and is it relevant to store them at all? A history of customer contact is always useful, and access to full customer conversations is beneficial for any service provider. But over time, that data will become irrelevant, and may need anonymising – or even erasing. 
Integrity and Confidentiality – Are your calls protected? Do your users have the correct permissions to access or playback recordings? Whether protecting VoIP calls via end-to-end encryption, or storing call data securely in the Cloud, you need to ensure only the right ears are listening to your company calls. 
Accountability – GDPR makes data security the responsibility of the company – and demonstrating adequate protection is nothing less than mandatory. Accountability ensures that you take responsibility for all the above actions, principles, and can demonstrate your adherence to GDPR. 
How Do I Comply with GDPR in Call Recording?
GDPR is an organisational challenge, not a technical one; but that doesn't mean the right technical solution can't go a long way.  
Solgari is a holistic all-channel business communications solution that adheres to the highest standards of usability, security and compliance. Out-of-the-box compliance ensures peace of mind across all of your technologies. 
If you'd like to find out more about Solgari, including its extensive reporting, security and compliance capabilities, why not take a look at our about page here. Or to request a demo of Solgari, why not get in touch with us at the link below? 
Fine-Tuning Your Contact Center as a Service with Unified Analytics
Every day, your Cloud contact centre collects a trove of customer data through voice calls video, SMS and social media conversations. Your business potentially sits on a goldmine of invaluable customer insight. Yet that data doesn't organise itself, and a unified analytics solution could mean all the difference between a winning service strategy and terabytes of stagnant data.  
By bringing all of your communication channel data into a single unified platform, you gain significant understanding of your customer's demands and your business' strengths. How much could you improve your services if you could identify recurring customer queries? How much faster could the contact centre experience be, if you could predict volume surges or develop best practice based on conversational analysis? How much more personal could the customer experience be, if you knew exactly when to escalate customers from an automated self-service experience to agent-assisted resolution? 
Most importantly, where do you begin?
Know what you want

 
There's no right way of "simplifying data" – it's entirely interpretive. Your data is only simple if it helps you achieve the outcomes you want, quickly and easily. Decide what those are, and you can start eliminating excess data from your processes. 
It's a liberating feeling, but it can also feel overwhelming. Raw data isn't much use on its own, and you might not even be confident that the data you collect can help you reach your business goals. Yet there are ways to bring your data together holistically, as we'll discover.  
Connect the Dots
When everything is disparate – voice calls, video conferences, social media DMs – it's harder to build a clearer picture of the customer experience. Worse still, in that situation each of your solutions are likely delivered by different providers; there's no single or standardised flow of data. 
A Cloud communications solution is invaluable here. Tools such as Solgari integrate seamlessly with your CRM software and blend every communication channel together into an all-channel paradigm. By standardising the data and managing it from a single pane of glass, you can start curating data the way you want, towards the outcomes you need.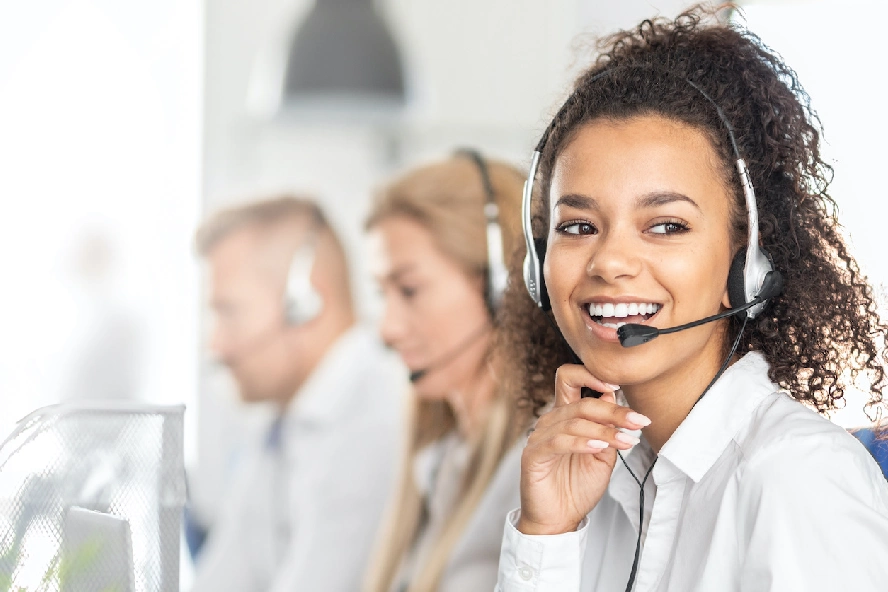 Be Customer-First
Don't overlook the importance of your CRM solution. Customer management helps keep you focused on customer needs, rather than overburdened by packets of calling data. A CRM helps you identify where customers go to first for support, what their support journey is, and even what your most in-demand services are. That's a huge first step towards improving services. 
As we mentioned earlier, having all of your calling data centralised helps you to interpret it more meaningfully. With CRM integration, that means seeing that data as a person – not just another call or email.   
Join the Customer Journey…
Recognising your customers' recurring pain points, as well as their inbound contact methods, is just the beginning. What if you could pre-empt what the next step of their journey might be? Is there a correlation between where the customer call begins, and where it concludes? Or are there issues that require a journey through multiple different contact points? 
 
If your a business with multiple departments, the data you collect over time can help you untangle the customer service route. Solutions such as Solgari can even provide the data fuel to help you to automate these findings, mapping the journey on a per-customer basis, in real-time. Pre-empting the customer journey, and aiding them along it seamlessly, goes a long way to making them feel valued.  
…and Economise It
How quickly are your customers moving through your fastest channels? Rather than being a sign of efficiency, this could be an indication that the channel is surplus – or worse, irrelevant. Could you save time and resources with a simpler, more automated contact point? 
Customers aren't averse to using different contact methods, nor to seeking results through different channels – but they need to see positive results. As such, it's in the interests of your staff and your callers to direct them to the right place immediately. This will require some human engagement, and your staff may need to enthuse customers towards new contact methods. But the speed of service will quickly endear customers and set a precedent for faster future communications.    
Know Your Support Channels
As with any technical undertaking, you don't have to tackle your unified analytics alone.  
Solgari is a Cloud-based business communications solution for organisations with demanding, multi-channel needs. Our optional Cloud Contact Centre service helps you make the most of your contact services with real time monitoring & reports across all your comms channels.
If you'd like to find out more about Solgari, including its extensive reporting, analytical and automation capabilities, why not take a look at our About page here. Or to request a demo of Solgari, why not get in touch with us at the link below? 
What are Cloud Contact Centre Services?
If we've learned anything in a Cloud-dependant workplace, it's that the modern business lives and dies by its communications. That's not only true for your long-distance employees, but the thousands of customers you serve daily, who demand faster, more direct channels to your services. In the modern workplace, comms is king.
Yet not all comms are born equal – and fewer are designed for business-wide compatibility. Be it voice calling, email or direct messaging, it's difficult to manage each of your channels holistically – causing headaches for you, and your hundreds of customers demanding flexible support.
That's where a Cloud Contact Centre comes in. 
What is a Cloud Contact Centre?
If a call centre solution helps you handle incoming voice calls, then a Cloud Contact Centre handles your every point of customer contact.
From within a single user interface, you're able to manage every call, from voice to video; every text, from email to instant messenger. Much like your comms, your Cloud Contact Centre is managed from within the Cloud, so it's always connected, always available and brings multiple communication channels together.
Yet while your Cloud Contact Centre makes comms solutions so much easier to manage, it also brings remarkable benefits to the core customer experience.
From Corporate to Customer: the Benefits of a Cloud Contact Centre
You need your solution to benefit your customers as much as your users, which is why a Cloud Contact Centre is essential for any client or customer-facing industry. Here are just a few of the functions that help your Cloud Contact Centre services shine.
CRM Integration
Remember: however you're contacted, you're not handling a call, a message or a chat request – you're handling a customer. A Cloud Contact Centre puts those customers at the heart of all communications with seamless CRM integration. Now, whoever calls, you have instant access to all their previous contact and preferred communication methods. Not only can this help you progress any ongoing queries, it ensures you can direct them personally to the most appropriate channels.
Scalability

 
Like any Cloud solution, you're able to evolve your Cloud Contact Centre service as you see fit. Whether that's expanding the client base or introducing new channels to your CRM solution, the scale of your Cloud Contact Centre is entirely flexible; and unlike traditional infrastructure, it doesn't require any additional hardware or resources.
Customer Flexibility

 
As we touched upon in our blog The 5 Myths About Customer Service Journeys , customers are much less averse to channel changes than we assume; if anything, clients will adapt to any solution if they're confident it'll resolve their issues sooner. When you engage with calls on a client level, you're not only able to better connect them to more appropriate services, but you're familiar with all their previous correspondence – and that gives them all the confidence they need to switch.
Vendor Management
When every one of your channels is consolidated, you never have to manage them in their proprietary software again. More crucially, your billing, invoicing and vendor relationship exists within a single point of contact, creating a fully featured starting point for the strategic evolution of your platform.
Reporting
Your Cloud Contact Centre handles troves of communication data daily, enabling granular and unified reporting across every channel, contact, data and customer. You not only have a full view of your daily call volumes, costs, conversions and resolutions, but you're able to gain further insight into your customer's habits, and suggest solutions that best match their preferences
About Solgari
Solgari is a Cloud Contact Centre solution for businesses, enabling lightning-fast speed to value and the communication capabilities that modern business require to forge and maintain deep, valuable customer relationships across industries. Available from everywhere and operable from within most renowned CRM solutions, Solgari is the communications freedom you've been waiting for.
If you'd like to find out more about Solgari, including its extensive reporting, security and compliance capabilities, why not take a look at our about page here. Or to request a demo of Solgari, why not get in touch with us at the link below?
Solgari and Encore Business Solutions announce strategic partnership
Solgari and Encore Business Solutions (Encore) are delighted with the launch of a new strategic partnership. This move will enable both Solgari and Encore to provide new and additional value-add offerings to their customer bases. This collaboration will leverage their respective technology solutions, services, and competencies to build further value to customers within the Microsoft Dynamics 365 and Power Platform arena.
Commenting on the partnership, Ziad Paracha, Partner & Alliances Manager at Encore Business Solutions said, "The Encore – Solgari partner relationship is a perfect example of successfully collaborating together to bring more value to the table and empower our customers."
Louis Doré, Solgari's Vice President of Sales and Partnerships, The Americas, remarked, "Serious Partnerships deserve serious attention, active participation as well as 100% dedication to customer success and customer experiences. We've found an excellent match with Encore Business Solutions (Encore) and look forward to demonstrating our combined excellence to mutual customers."
– ENDS – –
Contacts
Vincent Kelly – Head of Marketing, Solgari
Natalie Armstrong – VP, Marketing, Encore Business Solutions
natalie.armstrong@encorebusiness.com
About Encore Business Solutions
Encore has been driving efficiency and sustainable success for businesses across North America since 1990. Our customers are treated to an exceptional experience that includes award-winning solutions and strategic services. More than 100 experienced business and technology professionals implement, train, support, and advise customers on the whole range of Microsoft Dynamics 365 and Power Platform solutions.
Adding to the value Encore provides customers is enhanced expertise in custom software development, migrations and integrations, business process improvements, change management and a diverse range of industries.
To learn more about Encore services and solutions, visit www.encorebusiness.com
About Solgari:
Solgari is a Premium Tier Microsoft Business Applications ISV Connect Partner and part of the Microsoft Inner Circle for Business Applications. Solgari provides the All-Channel Communications Solution for Dynamics 365 and Power Platform, as well as the Solgari for Dynamics 365 Customer Voice Solution which delivers automated phone and SMS surveys.
Our solutions allow Dynamics 365 and Power Platform customers across Healthcare, Financial Services, Manufacturing, Retail, Real Estate and Non-Profit to address all business communications from customer care, contact tracing, sales, marketing, surveys, and automation, across all channels and functions removing the need for multiple telephony, contact centre, recording and archiving, and carrier solutions. Solgari is an end-to-end global cloud communications solution requiring no hardware or software and in conjunction with our carrier and SMS capability, is available anywhere.
If you are interested in finding out more about Solgari customer outcomes, visit www.solgari.com