The Top 5 Ways to Optimise Productivity with a CRM
You already use your Customer Relationship Management (CRM) system to enhance your understanding of potential partnerships and strengthen your relationship with existing clients. But did you know that you can also harness the potential of your CRM to improve productivity across different areas of your business?
It's not only your sales and marketing team that will benefit from innovative CRM solutions like Microsoft Dynamics, Salesforce, Zendesk and HubSpot; customer service, HR, supply chain and partner management teams all stand to benefit.
So, once you've established the customer management benefits of your CRM solution, how can you leverage it to promote productivity? Here are five key uses you may have never considered before.
Automate tasks in your sales workflow
Creating a sales workflow is one of the key stages of any sales process, mapping out the stages required to close. Automating repetitive tasks helps to drive efficiency and improve employee productivity by minimising the time spent on administrative tasks. You can use your CRM to automatically send personalised emails to keep prospects warm, change the owner of a deal when it progresses to the next stage, create follow up tasks when contacts are added, or import contact information.
Additionally, you can use your CRM to automate monitoring and management services. You can track contact engagement against specific metrics like the number of emails opened. You can then monitor your pipeline and establish an automated flagging system when a deal spends too long without contact. Automating these stages helps to ensure that the sales deal continues to progress as it should, without expending excessive manpower on monitoring.
Promote collaborative deals
Many CRM systems allow your team to work on deals collaboratively, increasing the likelihood that the sale will complete. Microsoft Dynamics and Salesforce both allow you to mention other users in comments, allowing them to easily identify where their assistance is needed and jump straight into work.
More and more CRMs have record tagging capabilities that assist with categorising views, lists and dashboards, making it easier and more efficient for other users to find necessary information for deals.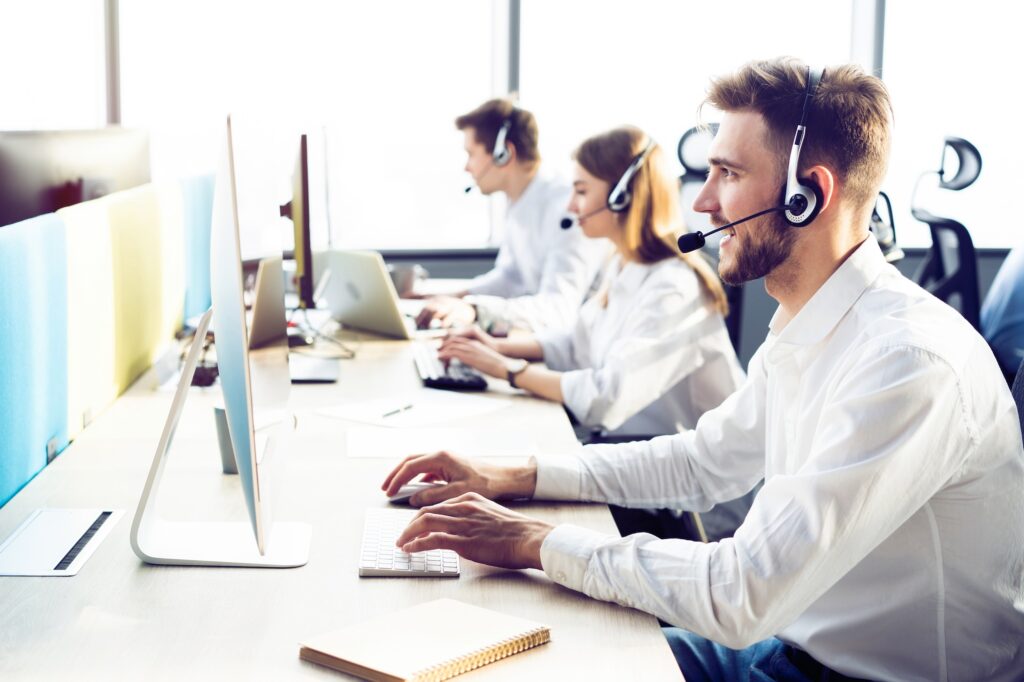 Enhance understanding of customers
Every deal requires a clear picture of customer behaviours and needs. Your CRM can provide detailed insights to support the sales qualification process. You can evaluate key trends such as how demographic data relates to deal size, the average time it takes to close a deal by persona, and common reasons for lost deals. This helps your sales team to assess and rectify any issues with their pipeline, reinforce personas and inject productivity back into the qualification process.
Identify potential risks and opportunities
CRM dashboards offer a unified view of essential information and business performance. Key reports and insights are accessible at your fingertips, helping you to identify issues and understand areas that need improvement. On your dashboard, you should pin key insights such as leads and deals by source, the number of deals in your pipeline, the average size of each deal, the average time it takes to close a deal, and your closing ratio.
Based on the trends that emerge, you will be able to identify any potential risks to your business, such as your conversion rates dropping at a particular stage, or your average deal rate falling. This unparalleled insight will allow you to make the necessary changes to prevent these risks from becoming problematic and disruptive to your operations – or to recognise and act upon key opportunities to enhance your sales process.
Integrate your CRM with other tools
Integrating your CRM with other powerful tools will enhance its existing capabilities and boost productivity. One of the most essential areas that can be optimised by third-party tools or applications is communication. Without effective client communication, your business will struggle to make successful strides forward. As communication is the backbone of your business, you should strive to make it as seamless and efficient as possible. That's where a solution like Solgari comes in.
Solgari is a Cloud-based communications solution that integrates with your existing CRM solution. Without ever leaving your CRM window you can communicate with clients through any channel of your choice, including voice, video, chat, SMS, WhatsApp and social media. You can eliminate the time-consuming, distracting need to switch between different windows and systems: Solgari delivers an all-channel communication endpoint directly into your CRM screen, enabling the highest speed to value.
With a range of other impressive functions, including industry-specific automation, compliance out-of-the-box, and a golden unified data source for powerful analytics, Solgari adds extensive value to your CRM.
To discover more about how Solgari can optimise the effectiveness of your CRM solution and increase the productivity of your business, get in touch with one of our representatives today. The key to transformative communication is just a few clicks away.

Taking the pain away from mid-call Consults in Healthcare & Dental
Thanks to the constant march of digital transformation, patients are increasingly expecting that healthcare providers serve their needs in a digitalised, convenient manner. In fact, 81% of healthcare executives say the pace of digital transformation for their organization is accelerating, and 93% report that they are innovating with a sense of urgency and call to action this year, according to the Accenture Digital Health Technology Vision 2021 report.
In response to this demand, Solgari is empowering companies in the Healthcare industry to provide their patients with improved services such as patient scheduling, prescription ordering, appointment reminding and online consultation. Our All-Channel Communications Solution arms healthcare providers with ACD (Automated Call Distribution) and Internal Consult features, which can vastly improve their patient scheduling capabilities and overall experience.
The use case follows a patients' experience as they seek to schedule an urgent appointment to deal with acute tooth pain. Starting with their phone call to the provider's contact center, the patient selects the service they require and is quickly and automatically routed to the relevant live agent. Having gained the required detail, the agent then uses live chat, mid-call, to consult with a colleague and confirm surgery availability and later returns to the call to corroborate the booking details.
There will always be occasions when Agents do not have every item of detail required to deliver the requested service. Solgari's 3-way consult features smooth out these gaps by enabling collaborative problem solving to deliver the customer or patients' optimum outcome. Combined with our continuous innovation in areas including Microsoft Teams, across Healthcare, Financial Services, Manufacturing, Retail and many other industries, Solgari is enabling the firms we work with to take the pain away from Sales, Marketing and Customer Service.
Rolling out automated business communications in Retail and eCommerce
On Friday 25th June, the Solgari team were delighted to present on the power of automation in retail for our good friends at Power Community and their community of Microsoft Dynamics 365 experts, enthusiasts, and evangelists.
The impact of COVID-19 on the Retail and Manufacturing industries, among others, has been hugely significant, with businesses forced to move online to meet the twin challenges of continuing to serve customer needs and safeguarding revenue streams.
We were able to showcase the way in which Solgari's all-channel communication solution is enabling businesses in these industries to perform effective, engaging and efficient Sales, Marketing and Customer Service functions across Voice, Video, Chat, SMS, Social Media, WeChat – as well as our recently-announced WhatsApp capability within the Solgari Converse endpoint.
Agent contacts Customer to initiate tyre order
Customers are now expecting this level of digitally-enabled detail in their buying experiences. Solgari enables firms to layer powerful  automation capabilities into each conversation:  enhanced with voice and SMS customer surveys, compliant customer data storage, PCI DSS-compliant payment processing and much more. With Solgari Converse, Retail customers can seamlessly escalate across from automated channels to a live SMS, video, voice or WhatsApp conversation with live agents.
Order is processed and the customer receives an automated SMS confirmation
This use case only just scratches the surface with regard to the opportunity of layering automation into business communications. Delivery notices 24 hours prior to completion, for example, can provide customers with the chance to ensure they are at home at the specified time, or opt for an in-store pick-up or re-scheduling – all combining to improve fulfillment rates and minimize mis-allocation of logistics time, effort and cost.
Solgari Converse + WhatsApp
Combined with the opportunity of layering automation into these businesses' communications, the resulting solution ensures that firms can capture opportunity when it appears, generate new business in these trying circumstances, and deliver on customer expectations anywhere in the world.
Solgari is working with companies in several industries to prepare them for the surge in demand for automation such as Healthcare, Government, Manufacturing, Financial Services, Non-Profit and Real Estate.
For more information, or to discuss the potential of automated communications for your industry, don't hesitate to contact:
25th May 2021 – Solgari, Microsoft Premium Tier Business Applications ISV Connect Partner and the provider of the Dynamics 365 All Channel Communications Solution, announces a product release which enables organizations to leverage WhatsApp as part of their Customer Service, Sales, Marketing and Automated communication channels.
WhatsApp is currently the world's most popular messaging app, with over two billion active monthly users and is used in over 180 countries every day. With the WhatsApp Business solution, it's easier for companies to engage in two-way conversations and personalized interactions.
Solgari's WhatsApp channel capability allows organizations to use WhatsApp Business Solution as another channel inside our Solgari Converse endpoint. Organizations with an existing WhatsApp business account can seamlessly add this channel, with a brilliant user experience for the agent inside Dynamics 365, or on Solgari Converse in your browser.
Agents can seamlessly switch from WhatsApp messaging to voice while also having all other channels available including voice, chat, SMS, video and other 3rd party channels as required. The solution completes a company's entire business communications requirement including customer service, sales, marketing campaigns, and business process automation.
Speaking about the update Vance Harris, CTO at Solgari said – "Solgari's All-Channel solution is designed to make it easy for customers to choose what channel they want to use, and we have now made WhatsApp available for customer service and conversations alongside all the other channels as a fully integrated solution."
Alex Grant, Founder at Travel Curious added – "Our customers are increasingly selecting to engage with us across WhatsApp – on the move, wherever there are, via their mobile device. Being able to integrate this channel into our existing communications estate from Solgari keeps us close to these customers, enables us to contact and communicate with them according to their preferences, and results in a better experience for both our customers and our agents. It's a big part of future-proofing our contact center operations, and we're very happy with the results."
For more information please contact:
Solgari:
Louis Dore– Americas
louis.dore@solgari.com
Dan Bozesan – UK & EMEA
dan.bozesan@solgari.com
Paul Mulvenna – APAC
paul.mulvenna@solgari.com
Find Solgari on AppSource
Enhancing customer service through automation for Manufacturing
On Friday 14th May, the Solgari team were delighted to speak at the recent Power Apps Bootcamp. Represented by Ben Banks, Head of Technical Pre-Sales, and our CFO, Ed Grant, we were delighted to share our insights with our good friends at Power Community and their community of Microsoft Dynamics 365 experts, enthusiasts, and evangelists. To really drive our message home, we had also prepared a live demo which, thanks to the power of the Solgari platform, we were able to stand-up only an hour before the event began.
Empowering customers, supporting agents
In our engagements with Manufacturers, we're seeing increased demand to equip end customers with self-service journeys that scale across whatever communication channel they prefer. Automating elements of those journeys – with the constant ability to escalate to live agents as needed – can drive significant efficiency gains and deliver better customer experiences. Agents are freed from repetitive tasks, and can focus on addressing complex customer issues – while those same customers are also empowered to navigate through structured workflows on their own terms.
We've included below three extracts from the session to illustrate the power of automation in action, and the benefits of the Solgari solution for Manufacturers:
New Order creation based on inbound Voice call to agent, with automated outbound confirmation SMS:
Enhanced customer service and query resolution via video call between Customer Mobile and Agent Endpoint alongside CRM:
Existing customer submits Re-Order request via two-way automated SMS:
With the increase in online retail in the last 12 months due to Covid-19, buyers have come to expect this level of detail and updates about their orders. Solgari's automated communication solutions for the Manufacturing industry is simply the logical extension of this into the enterprise / B2B arena – and we are working to realise this opportunity in other industry verticals such as Retail, Government and of course Healthcare (prescription ordering, consultation booking confirmations).
For more information, or to discuss the potential of automated communications for your industry, don't hesitate to contact:
vincent.kelly@solgari.com
ben.banks@solgari.com
3 Key Cloud Communications Considerations for Insurance Industry Leaders
In the wake of COVID-19, it has become very apparent that a lot organisations were not ready for remote working and a distributed work force.  This is particularly evident in the way they're handling their customers' communications.
Placing the spotlight on the insurance industry, the key outcomes for business leaders in this industry are to maintain Business as Usual communications with their customers to ensure renewals can happen, and to keep winning new business.  Communications is essential to achieving this and cloud communications is central to allowing the insurance industry to deliver this.
3 key cloud communications considerations for business leaders:
Compliant Channels
Customers need to be able to communicate over the channel of their choosing – whether it's chat, SMS, voice, or third party.  And from a business perspective it's imperative that the channel is compliant.  The insurance industry is particularly reliant on Voice to drive renewals and new business, so compliance considerations generally revolve around secure call recording, and PCI DSS compliant payments.  We work with customers to ensure all communications are recorded for compliance purposes, and accessible in our secure cloud.  For payments, we can integrate with their third-party payment platform, configuring a PCI DSS compliant payment process via IVR (Interactive Voice Response).  This ensures a seamless customer experience, and most importantly no sensitive customer data is stored as part of the call recording.
Cloud Contact Center
Some of the main benefits of a cloud contact center are scale and flexibility, but it's also the ability to be able to access and manage it from anywhere.  This is particularly important in the current climate as it empowers businesses to effectively manage their agents, queuing, ring-groups, digital receptionists and more, while also having access to all call recordings and reporting capabilities to make effective business decisions.
Customer-centric
Last but not least – it's vital to ensure a great customer experience throughout.  To do this, CRM integration is essential as it allows you to have a 360 view of the customer you're dealing with and have better more informed conversations.  Solgari's cloud communications and contact center, coupled with Microsoft Dynamics 365, is called the Dynamics 365 All-Channel Solution, and gives agents access to all the customer data they need, allowing them to provide a superb experience.
COVID-19 Support Offer
COVID-19 has put a lot of stress on businesses globally, so along with our partner Microsoft, we're create a COVID-19 support offer together to help businesses struggling with maintaining effective and compliant communications with their customers. Check out our regional offers below:
Europe
North America
United Kingdom
APAC
Solgari Insurance Industry Webinar – APAC
Check out a recording from our a webinar we recently hosted with Microsoft in the APAC region.